Would you like to treat your little princess or prince to a special pampering treatment?
Then our Happy Kids Manicure or Pedicure is just the right idea!
It's a great opportunity to spend time with your child and enjoy a shared experience.
Your child will feel like a star and leave our studio with magical nails and a bright smile.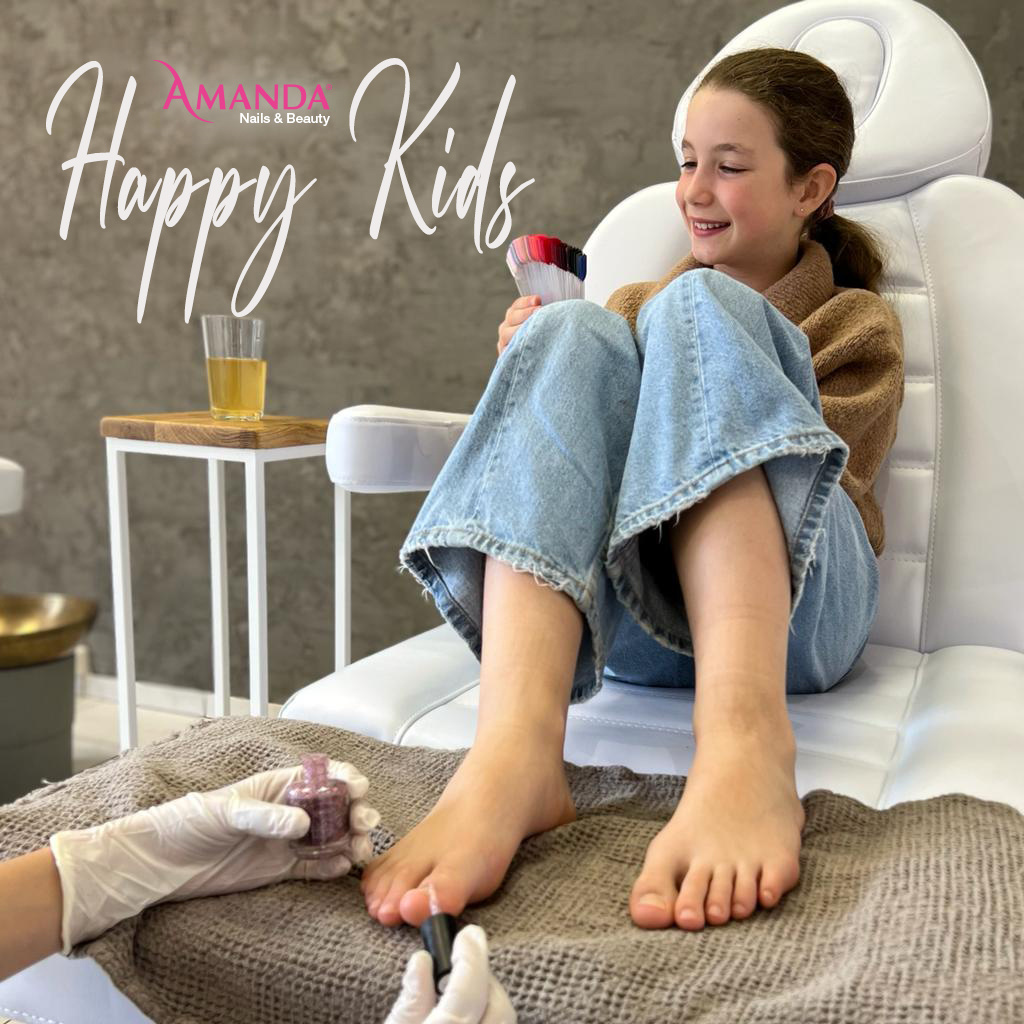 | | | |
| --- | --- | --- |
| HAPPY KIDS (bis 14 Jahre) |   |   |
| Happy Kids Nagellack Hände |   | 18.- |
| Inkl. Nägel kürzen/formen |   |   |
|   |   |   |
| Happy Kids Nagellack Füsse |   | 18.- |
| Inkl. Nägel kürzen/formen   |   |   |
|   |   |   |
| Happy Kids Manicure & Nagellack |   | 39.- |
| Inkl. Handbad, Peeling, Nägel kürzen/formen, Nagelhautentfernung, Handmassage     |   |   |
|   |   |   |
| Happy Kids Pedicure & Nagellack |   | 39.- |
| Inkl. Fussbad, Peeling, Nägel kürzen/formen, Nagelhautentfernung, Fussmassage     |   |   |
|   |   |   |